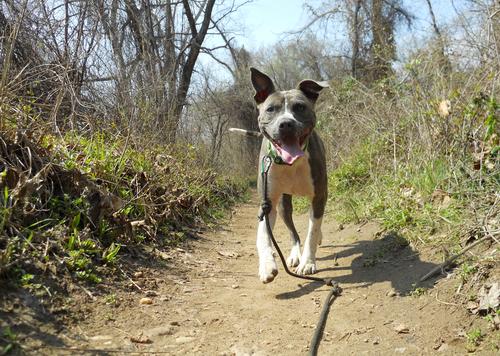 Sponsored Walks
We love working with rescued dogs!
There are few things as inspiring as taking a dog out of the shelter for an Adventure Walk. They have been through so much and always love having a person who they can connect with. They always love exploring and checking out the parks with us.
Simply put, an Adventure Walk is often one of the best experiences a dog in a shelter can have, and we are thrilled to be able to provide this for them!
We regularly donate walks to local rescue organizations and shelters. We are a small organization, so can only donate a small number of walks regularly.
Help us help these dogs! By sponsoring a walk, you can get a dog out of the shelter for a bit. They'll have a great walk with a loving handler who will help them learn some leash skills, get them some much needed exercise, make time for some play, and take photos.
After each walk, we will share our photos on the Facebook page to help the dog get exposure, in hopes that they will find a home. In an email to you, we will share our photos along with a write-up of our days activities!